To know about who can have obesity surgery. It is important to state what is the obesity surgery. Laparoscopic obesity surgery is generalized as weight loss surgeries. It cannot be performed without certain conditions. In bariatric surgery, body mass indexes and obesity-related diseases are examined together with current indications. In addition, the psychological state of the person is also examined. Also it is important to know. This is not a weight loss surgery for slightly overweight.
Who is a Candidate For Obesity Surgery?
The conditions that should be in people who can have bariatric surgery for obesity;
1- Body mass index (BMI) must be 40(kg/m²) or more.
2- At least one co-morbid condition accompanying obesity. As an example of accompanying co-morbid conditions;
Diseases such as
Type 2 Diabetes,
Hypertension,
Sleep Apnea,
Fatty Liver,
Joint Diseases,
High Cholesterol
3- The new clinical practice guidelines published by the American Society of Clinical Endocrinologists, the Obesity Society and the American Society of Metabolic and Bariatric Surgery, are suitable for patients with a body mass index greater than 30 (kg/m²). It is to reduce the risk of cardiovascular disease and for those with uncontrolled diabetes.
Patients who meet these criteria usually evaluated by a team. This team consist of a dietitian, psychologist, internist and surgical physician. They determine whether the patient is a suitable candidate for surgery. Surgery for obesity and related diseases are an important relation. Especially for deciding if the patient is suitable or not.
Who Cannot Have Obesity Surgery?
This criteria may also help the expert to consult morbidly obese weight loss without surgery These criteria are;
Treatable diseases that can cause obesity
Ongoing drug or alcohol addiction
Untreated eating disorders
Poorly controlled or severe psychiatric illnesses
Portal hypertension
Advanced stage cancer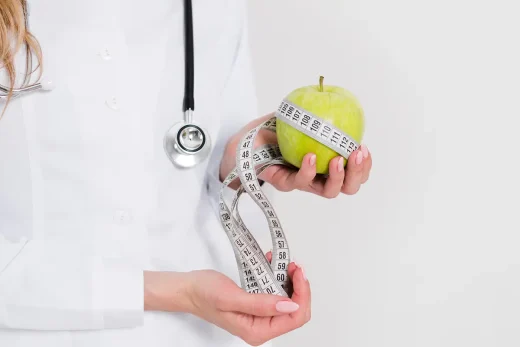 Every surgical procedure also has its own drawbacks. Surgical treatment of obesity may not be performed again. Especially in cases that seem inconvenient for patients who have previously undergone bariatric surgery. People who have this kind of problems may try non-surgical weight loss for morbidly obese.
Some Contra-indications;
• Adjustable gastric band is inconvenient for patients who use steroids for a long time or have chronic inflammatory diseases. (Crohn's Disease, Chronic Pancreatitis).
• Sleeve Gastrectomy is inconvenient for patients with Barrett's Esophagus and severe Gastroesophageal Reflux disease.
• Roux Y Gastric bypass and Duodenal Switch are relatively contraindicated for patients with inflammatory bowel disease.
The Limits Of Obesity Surgery
It should be known that as the field of bariatric surgery develops, absolute contraindications may become indistinguishable between standard patients. Age is an example of this.
The results of the studies showed that the quality of life was improved with bariatric surgery in those older than 60 years and younger than 18 years old.
It should not be forgotten that with morbid  obesity surgery. You get rid of your diseases along with weight loss. The aim is to maintain a quality and healthy life more important than aesthetic appearance. Beyond that liposuction on obese person is not a good way as a weight loss options for obese. Obesity surgery options may comes before lipo operation and also it is important to be examined in detail before deciding to have overweight surgery. (see also: Secondary Obesity: What is That?)
To know that you are suitable for this operation or not, please contact with us.
Frequently Asked Questions
What weight qualifies for surgery?
Body mass index (BMI) must be 40(kg/m²) or more.
Who is not a candidate for weight loss surgery?
People who have risky diseases along with obesity are not a good candidate for weight loss surgery.
Is there an age limit for weight-loss surgery?
The results of the studies showed that the quality of life was improved with bariatric surgery in those older than 60 years and younger than 18 years old