What you need to create a change in your body as you imagine is an experienced aesthetic surgeon. The operation must be performed successfully to obtain the best results from the aesthetic operation you intend to have done. For this, it is enough to find a quality plastic surgery center and an excellent reconstructive and aesthetic surgeon.
What is an aesthetic surgeon?
Aesthetic and beautiful appearance concerns determine the goals of plastic surgery. You need surgery or other surgical intervention to achieve your most perfect goal. Aesthetic surgeons are the people who perform these surgeries and manage all the processes related to aesthetic operations. A plastic surgeon has extensive knowledge and experience in aesthetic operations.
How to become an aesthetic surgeon?
Doctors who perform plastic and reconstructive surgery are called plastic and aesthetic surgeons. Plastic surgeons receive a medical education that lasts for 6 years. Then they receive specialized training in the field of aesthetic and plastic surgery. Certified surgeons who have completed their training in the field of aesthetics can start to perform surgery.
Aesthetic surgery is one of the sub-branches of plastic surgery. Aesthetic surgeons process people who want to have aesthetic surgery only to look more beautiful, even if there is no congenital disorder in their external appearance. Plastic surgeons, on the other hand, perform plastic surgery to correct congenital defects. This is the difference between an aesthetic surgeon vs plastic surgeon.
What is a medical aesthetics?
Medical aesthetics and cosmetic surgey incorporates non-invasive or minimally invasive technologies and techniques, it is performed without general anesthesia and without cutting tissues. Invasive procedures in medical aesthetics usually require injections made on or under the skin.
What is aesthetic surgery?
Aesthetic surgery is a side branch of plastic surgery and is also called "cosmetic surgery". Although plastic surgery has a function such as revitalizing body limbs and tissues that have lost their functionality, Aesthetic surgery focuses a little more on the cosmetic side of the job and aims to retouch the bad looking places. Therefore, those who aim to make any part of their body look better should apply to aesthetic plastic surgery methods and specialists.
What operations do aesthetic surgeons perform?
A plastic reconstructive and aesthetic surgeon performs the following surgeries:
nose surgery
double chin surgery
reconstructive surgery
face surgery
chin reduction surgery
loose skin surgery
lip reduction surgery
excess skin removal surgery
otoplasty surgery
Breast augmentation or enlargement
Breast implant removals
Breast lift  (mastopexy) with or without the placement of an implant
Buttock lift
Chin, cheek, or jaw reshaping
Dermabrasion
Eyelid lift (blepharoplasty)
Laser treatment of leg veins
Vaginal rejuvenation
Forehead lift
Hair  transplantation
Liposuction
Lower body lift
Nose reshaping (rhinoplasty)
Thigh lift
Tummy tuck (abdominoplasty)
Upper arm lift (brachioplasty)
Botox injections
Cellulite treatment
Chemical peel
Plumping, or collagen or fat injections (facial rejuvenation)
Laser skin resurfacing
Plastic surgery Turkey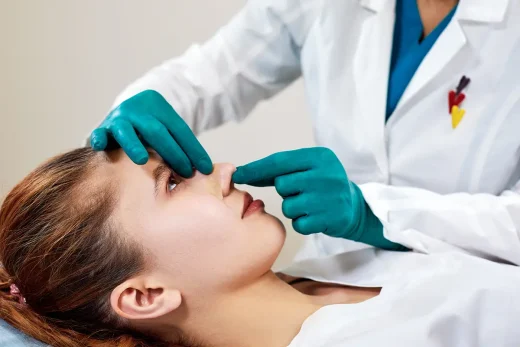 The best aesthetic surgeon in the world is a trained surgeon who has gained experience in his profession. Therefore, wherever you are looking for the best surgeon (these searches can be aesthetic surgeon greece, aesthetic surgeons london, aesthetic surgeons uk, etc.), you first need to make sure of the experience of the surgeons in that area.
Aesthetic and reconstructive surgeons in Turkey are trained and certified. However, the number of hospitals with international accreditation agreements is also quite high. For this reason, aesthetic operations in Turkey give successful results at a rate of 99%.
Plastic surgery Istanbul
The best of the aesthetic surgeons in Turkey are usually located in Istanbul. Because Istanbul is a very big and crowded city. For this reason, good surgeons usually prefer to serve here. Before you ask yourself the questions "where is the aesthetic surgeon near me or the best plastic surgeons near me?", you need to question where the surgeon who will provide you with the best results is.
In addition, aesthetic operations are very important because they are operations that will change your whole life and give you a new appearance. For this reason, we recommend that you focus on the experience of the doctor who will perform the procedure and the number of successful operations. Be if you need to have an operation somewhere other than your country for this. You need to find the best surgeon, not the operation center closest to you.
Plastic surgery cost
The price of plastic surgery varies from country to country. However, prices also vary according to the center where the transaction will be made. The most important thing that determines the cost of aesthetic surgery is the quality of the hospital where the procedure will be performed. Besides that, your doctor's experience is also an influential factor in the price. For example, the skin removal surgery cost can be $2000 in a center. However, in another center, this price may be offered to you in a different way. The same goes for the nose surgery cost or liposuction cost. There are certain elements that determine the prices of all aesthetic operations. As mentioned above, these elements are limited to the quality of the health center where the procedure will be performed, the materials to be used and the experience of your doctor.
Frequently Asked Questions
No. Cosmetic surgery includes surgeries and interventions to further beautify the ücute appearance and to reach perfection. The main purpose here is beauty and aesthetic concerns rather than a medical problem. Plastic surgery is a broad discipline that covers all these areas.