Metabolic syndrome is a set of risk factors that increase the risk of diseases such as heart diseases, type 2 diabetes, and stroke. These risk factors are also called syndrome x, dysmetabolic syndrome, or insulin resistance syndrome. The risk of metabolic syndrome increases with age.
What is Metabolic Syndrome?
Metabolic Syndrome is a dangerous picture in which some risk factors that increase the risk of heart attack, stroke, atherogenic metabolic imbalance, and diabetes are combined. Medical conditions related to metabolic syndrome involve several diseases at once. This health problem, which is seen in people with excess weight and waist circumference thickness, is a harbinger of diseases such as heart disease, high blood pressure, and diabetes. This disease is becoming widespread in our country as well as all over the world.
Causes
The frequency of diseases that usually threaten sedentary individuals is increasing in our country as well as all over the world. The people most prone to the syndrome are those who sit at a desk, whose nutrition is irregular, and who work under intense stress. A sedentary lifestyle, "fast food" habits, smoking, and especially stress cause the syndrome to appear at an increasingly early age. Therefore, the name "New World Syndrome" is also proposed for the syndrome. This syndrome causes include:
Obesity
Irregular nutrition
Insulin resistance
Physical inactivity
Increasing age
Genetic factors
Metabolic Syndrome Symptoms
Metabolic syndrome criteria can be seen depending on the reasons mentioned above. However, the biggest reason for the emergence of this disease is obesity. Obese individuals are much more likely to encounter this problem. The signs of metabolic syndrome are generally as follows:
Elevated blood sugar levels,
Increased blood pressure,
High triglyceride level,
Reduced HDL level,
A large waist.
Obesity and Metabolic Syndrome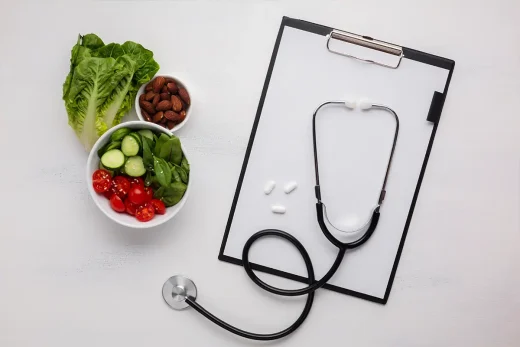 Obesity is the accumulation of excess fat in the body as a result of the energy taken in is more than the energy consumed. The combination of factors such as glucose metabolism disorder, obesity, dyslipidemia, and hypertension constitutes the concept of "metabolic syndrome". Many patients often search for the phrase 'metabolic syndrome difficulty losing weight' on the internet. This is an indication that people are wondering if this health issue makes it difficult to lose weight. The answer is yes! This health issue will greatly make it difficult for you to lose weight. For this reason, patients prefer to be treated with metabolic surgery techniques.
Metabolic Syndrome Diagnosis
The most recently agreed metabolic syndrome diagnostic criteria are increased waist circumference, high triglycerides, low HDL cholesterol, high blood pressure, and high fasting blood glucose. However, the following diagnostic methods are used for metabolic syndrome and related disorders:
A waistline of 40 inches or more for men
Waistline of 35 inches or more for women
HDL level less than 35 mg/dl
A blood pressure of 130/85 mm Hg or higher
Triglyceride level above 150 mg/dl
A fasting blood sugar level greater than 100 mg/dl
Taking glucose-lowering medications
Metabolic Syndrome Treatment
In this disease, reducing the risk of cardiovascular disease and type 2 diabetes is the main goal. The patient should first be examined comprehensively for cardiovascular disease. Treatment goals are lifestyle changes that cause insulin resistance and initiation of drug therapy in necessary conditions.
Metabolic Syndrome Diet
The aim of nutritional therapy in this syndrome is; to correct insulin resistance and prevent disorders related to insulin resistance. Total fat should be kept at 25-35% of calories, most of which should be olive oil and canola oil. Soy, sunflower, and corn seed oil should be consumed to a lesser extent.
How do I prevent it?
Here are some recommendations so that you can reduce your risk of developing this disease:
Healthy eating:Eat a diet based on protein and vitamins. Reduce carbohydrate consumption. Your most basic measure to prevent this syndrome will be your proper nutrition.
Exercises:The main element that causes this disease is obesity. Therefore, the things you do to prevent obesity will also prevent this discomfort. Exercising regularly eliminates your risk of developing this condition.
Dietary changes:Those who have a bad diet are in the risk group for this disease. Therefore, the first step you will take will be proper nutrition. Getting help from a dietitian can make your job easier.
If you have a few of the symptoms associated with this illness contact the Erdem Hospital call centre.
Frequently Asked Questions
This is a disease that increases your risk with heart disease, and stroke. Conditions such as high blood sugar, excess body fat can cause this syndrome.
There is no quick fix for this. But you need to change the way you live for the rest of your life. Aim for slow but steady weight loss.
There is no specific time for this. Because this period varies from person to person. If you follow your doctor's instructions, the process may be shorter than 3 months. However, early diagnosis of the disease is important. Metabolic disease that is diagnosed early will heal in a much shorter time.