If plastic surgery care is done regularly and appropriately, recovery is very fast. For this, it is very important that you follow your doctor's instructions. We have prepared a list of post-plastic surgery care to guide you. Read on.
What is Plastic Surgery?
Plastic surgery refers to any type of surgery performed to change or improve the appearance of a part of a body. There is a common misconception in plastic surgery that the word plastic means artificial. Rather, the word comes from the ancient Greek word plastikos, which means molding or forming. Plastic surgery is a surgical specialty that is involved both in the improvement in a person's appearance and in the reconstruction of facial and body tissue defects caused by illness, trauma or birth disorders.
Why Post-Plastic Surgery Care is Important?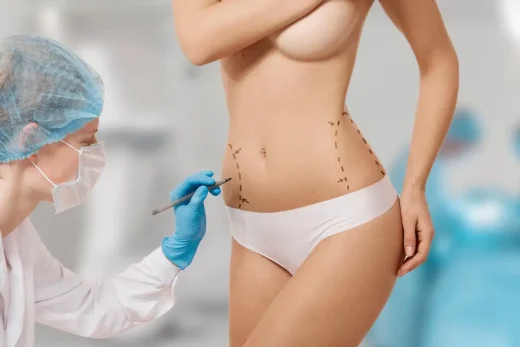 Plastic surgery care is of great importance after operations. This is due to its effect on the healing process. With a good post-operative process, your recovery speed increases. At the same time, the results of the surgery are better. Therefore, there are things that you need to pay attention to after the operation. All of these are mentioned below.
10 Tips For Post-Plastic Surgery Care
It affects the healing process of the patient before and after plastic surgery. It also allows you to get more positive results. Below you can find the plastic surgery recovery list we have prepared for you.
1- Follow Your Doctor's Instructions
Some side effects may occur after surgery. Therefore, we recommend that you follow all postoperative instructions from your surgeon. Your doctor will give you a package of instructions after the operation. Be sure to follow these instructions to have a healthy healing process. Don't hesitate to ask your plastic surgeon about your healing process.
2-Get Your Support System Ready
In the process, you will not only need help after surgery. You'll also need a babysitter to take you home because you can't drive. You'll also probably need to rest for at least a week after the plastic surgery procedure. Be sure to inform your family about your surgery. However, make sure you have a support system. There should be someone in your home who can help you cook, clean, and do other tasks. For this, you can get help from the post plastic surgery care center.
3-Be Ready To Take Time Off Of Work
Plastic surgery care at home will likely take a week or two. Therefore, inform your workplace about your surgery. You may not be able to go to work during this time.
4-Relax And Keep Yourself Occupied
After cosmetic surgery, you will need to limit your routine activity. However, it's important to feel comfortable. By resting, let your healing process take place. Keep yourself busy so that time passes faster. You can read a book or watch your favorite movies.
5-Maintain A Healthy Diet
Most patients are curious about 'post plastic surgery care near me'. Sometimes they can hire a helper for home care. This helps you. You move quite little in this process. Therefore, follow a nutritious, high-calorie diet. This speeds up your healing process.
6-Avoid Exercise Or Overexertion for Plastic Surgery Care
Excessive exercise after cosmetic surgery care can damage wounds that are still healing. Therefore, avoid overtiring yourself or doing intense exercise.
7-Drink Plenty Of Water for Plastic Surgery Care
You will need adequate hydration after the operation. Therefore, take care to drink plenty of water.
8-Avoid Excessive Sun Exposure
It is dangerous to be exposed to the sun after aesthetic surgery. Therefore, minimize your sun exposure. Avoid excessive heat to avoid sweating inside your garment, especially since you may be wearing pressure garments after liposuction surgery.
9-Get Your Checks Done Regularly
The most painful cosmetic surgery recovery occurs after major operations. However, if you do not disrupt your controls, this process will be very comfortable. You will not have pain. If you feel severe pain, your doctor will prescribe strong painkillers for you.
10-Protect Your Processing Area From Trauma
Your operation area should not be damaged during the healing process. Therefore, be careful against trauma after plastic surgery surgery. This process covers at least a month.
You can contact us for information about our plastic and aesthetic surgery processes.
Frequently Asked Questions
All you need for this is to follow your doctor's instructions. The healing process will accelerate if you apply what you need to do after the operation without any problems.